Apheresis Physicians College (APC) Course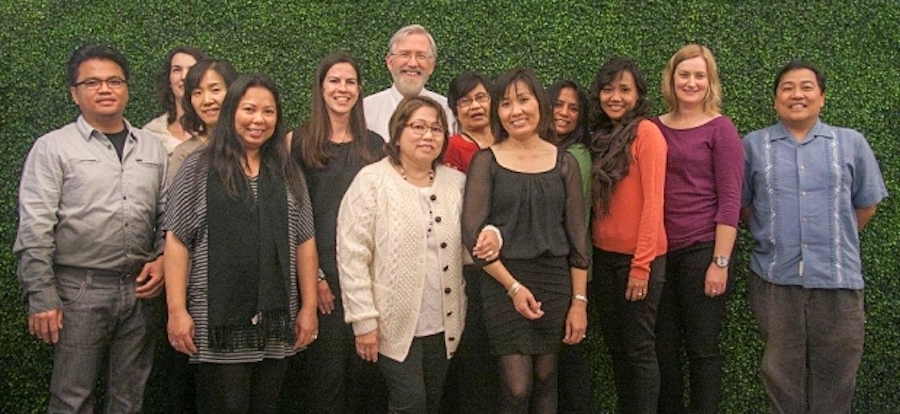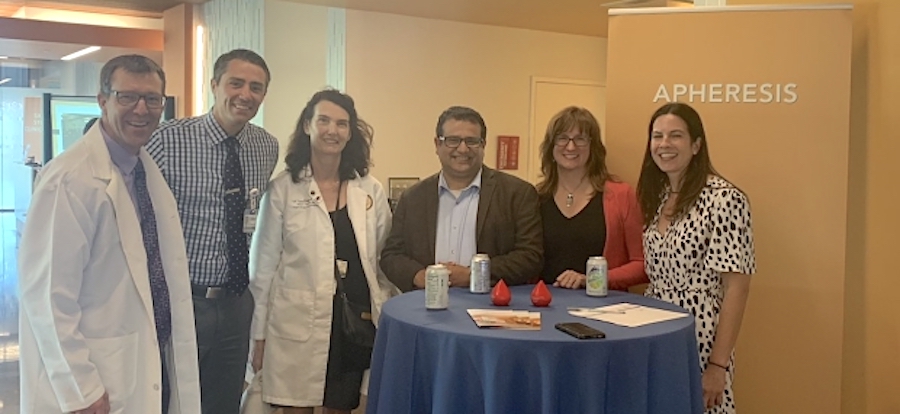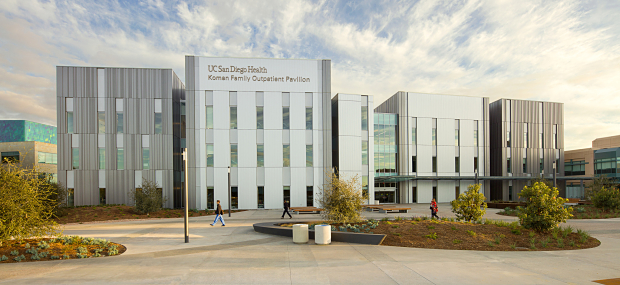 About the APC Course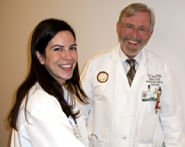 Launched in August of 2015, our Apheresis Physicians College (APC) course arose from an increased demand for apheresis in hospitals across the country. In just a few years our course has gained popularity and notoriety for its quality and comprehensive training. Due to demand, the course is offered 6 times a year for medical professionals around the world.
Coursework
A 4-day immersion course in the practice of therapeutic apheresis medicine, the training is led by Dr. David M. Ward, founder of both the APC course and our Apheresis Program here at UC San Diego. The course targets physicians, nurse practitioners, and physician assistants who are seeking thorough expertise in performing therapeutic apheresis procedures and running an apheresis service. Our small group format (typically 3-5 attendees per course session) allows our trainees to work closely with Dr. Ward and the rest of the Apheresis staff throughout the 4 days of training. The course includes small-group lectures, computer-based learning modules, and rounding of 50 to 70 apheresis procedures on site.
Modalities seen in a typical week of training include plasma exchange (TPE), photopheresis (ECP), LDL-apheresis, red-cell exchange apheresis and white cell harvest leukapheresis. White-cell depletion and platelet depletion procedures may or may not be available for observation.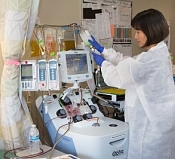 Other topics covered include indications for apheresis, responding to requests for consultation, prescribing for apheresis procedures, planning courses of treatment, managing procedures and complications, the physician role in obtaining insurance authorizations, overseeing quality assurance, and running an apheresis service.
Outcome
By completing the Apheresis Physicians College (APC) Course, physicians will gain the clinical experience needed to qualify as a Medical Director of a Therapeutic Apheresis Service as defined in the guidelines of the American Society for Apheresis (ASFA). A UC San Diego certificate is awarded upon completion of the course, and we anticipate awarding Continuing Medical Education (CME) credits for this course in the near future.


2021 APC Course Dates
Due to the status of the pandemic in San Diego, we do not plan to release course dates before February 2022. Stay tuned for 2022 APC course updates. 
September 28–October 1, 2021: Cancelled due to Delta variant surge in San Diego
November 9–12, 2021: Cancelled due to Delta variant surge in San Diego
How to Register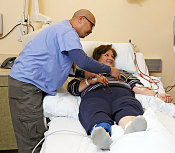 Check the available APC course dates listed above. Spots for our APC course fill up quickly so we recommend that you reach out at least 2 months in advance of the course.
To register, contact our APC Course Coordinator, Rita Germann-Kurtz: rgermannkurtz@health.ucsd.edu and provide the following:
a copy of your most current C.V.
preferred course date(s)
Course requirements and details
Clearance Requirements: As you will be seeing patients within our UC San Diego medical facilities, you will need to complete and submit security, health screening, and medical staff administration clearance forms. Also, you'll need to meet our medical staff immunization requirements. Our APC Course Coordinator will provide you with the clearance forms and will guide you through the whole process.
Course Tuition: Course tuition is currently set at $1,600 for the 4-day course. Tuition includes course materials (physical and digital copies), clearance fees, temporary university badges, and lunch on all 4 days — tuition does not include hotel or parking fees. 
Location: All 4 days of the course take place within the UC San Diego Apheresis Unit at the Koman Family Outpatient Pavilion: 9400 Campus Point Drive, La Jolla, CA 92037. Contact our program coordinator for a listing of nearby hotels, transportation, etc.
We look forward to seeing you at UC San Diego!
Questions?
Contact our APC Course Coordinator:
Rita Germann-Kurtz
rgermannkurtz@health.ucsd.edu