About Our Division
With over 50 years of providing Kidney care to the San Diego community at large, UC San Diego's Division of Nephrology and Hypertension is committed to exceptional, top-of-the-line healthcare for our patients. Recently, our community presence has grown tremendously throughout San Diego County — in 2020 alone, we inaugurated clinics in both Vista and Chula Vista while also expanding our apheresis and dialysis programs. Our transplant program, currently ranked the top kidney transplant program in San Diego, has been a beacon of hope for so many residents in our county, and Southern California region. Even in the middle of the COVID-19 pandemic, our dedicated transplant team has performed over 100 kidney transplants in 2020.
UC San Diego Nephrology & Hypertension ranks among the 50 best Nephrology programs in the nation by U.S. News and World Report. As part of the largest academic health care system in the region, our nephrology team is fully engaged in kidney research and the latest medical advances to ensure our patients have access to the best treatment options. Our multidisciplinary team — including pathologists, pharmacists, nurses, registered dieticians, and licensed clinical social workers — provide unparalleled services tailored to the needs of our renal patients.
Message from our Nephrology-Hypertension Division Chief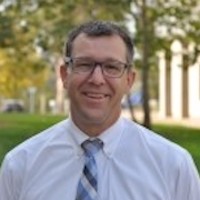 Established in 1968, UC San Diego's Division of Nephrology-Hypertension is at the forefront of innovative research, preeminent patient care, and outstanding medical training. Throughout the years evolving technology and added expertise from our faculty has expanded the types of treatments we offer to our patients- from photopheresis to hemodialysis, hematopoietic stem cell harvest apheresis, dialysis at home, to kidney transplantation. Our research has equally grown in size and today we boast a dynamic collaboration with numerous departments and divisions across UC San Diego, and with preeminent institutions across the US.
The Division faculty are well funded, primarily from grants and contracts from the National Institutes of Health and U.S. Department of Veterans Affairs. These and other awards are testament to the dedication and passion our faculty and trainees place on academic research and innovation. This research brings us closer to developing new methods to monitor kidney safety, and evaluate more effective treatments for our patients. But our growth is by no means concentrated on research alone. Within the past ten years we have expanded our clinical presence throughout San Diego, to serve our mission of bringing UC San Diego kidney care to our community. We now proudly serve communities across San Diego county, from nephrology clinics in Chula Vista, to end stage kidney care in Ramona, and everywhere in between. Our robust programs, cutting-edge treatments, and exceptional physicians and scientists allow us to provide the highest standards of care to our patients.
Of course, we could not forget about our renowned academic programs- comprised of diverse and exceptional faculty committed to fostering, mentoring, and training the next generation of nephrologists and researchers. At the moment we offer multiple avenues of training including a two year clinical, three year clinical and research, and a one year kidney transplantation fellowship program. Given the caliber and excellence of our institution, Division, and faculty, our fellowship programs are highly sought by young physicians looking to further their academic, research, and clinical careers and benefit from the rich environment within the Division and University.
I invite you to explore our website. Here you will find detailed information on our training programs, clinical services, current research, and our extraordinary faculty and trainees. Please don't hesitate to contact us for any questions, and thank you for your interest in the UC San Diego Division of Nephrology-Hypertension.
Joachim H. Ix, M.D., MAS, FASN
Professor and Chief
Division of Nephrology-Hypertension
Support Our Division
Your donation will help support world-class renal services, training programs, and research at UC San Diego.