Nephrology Fellows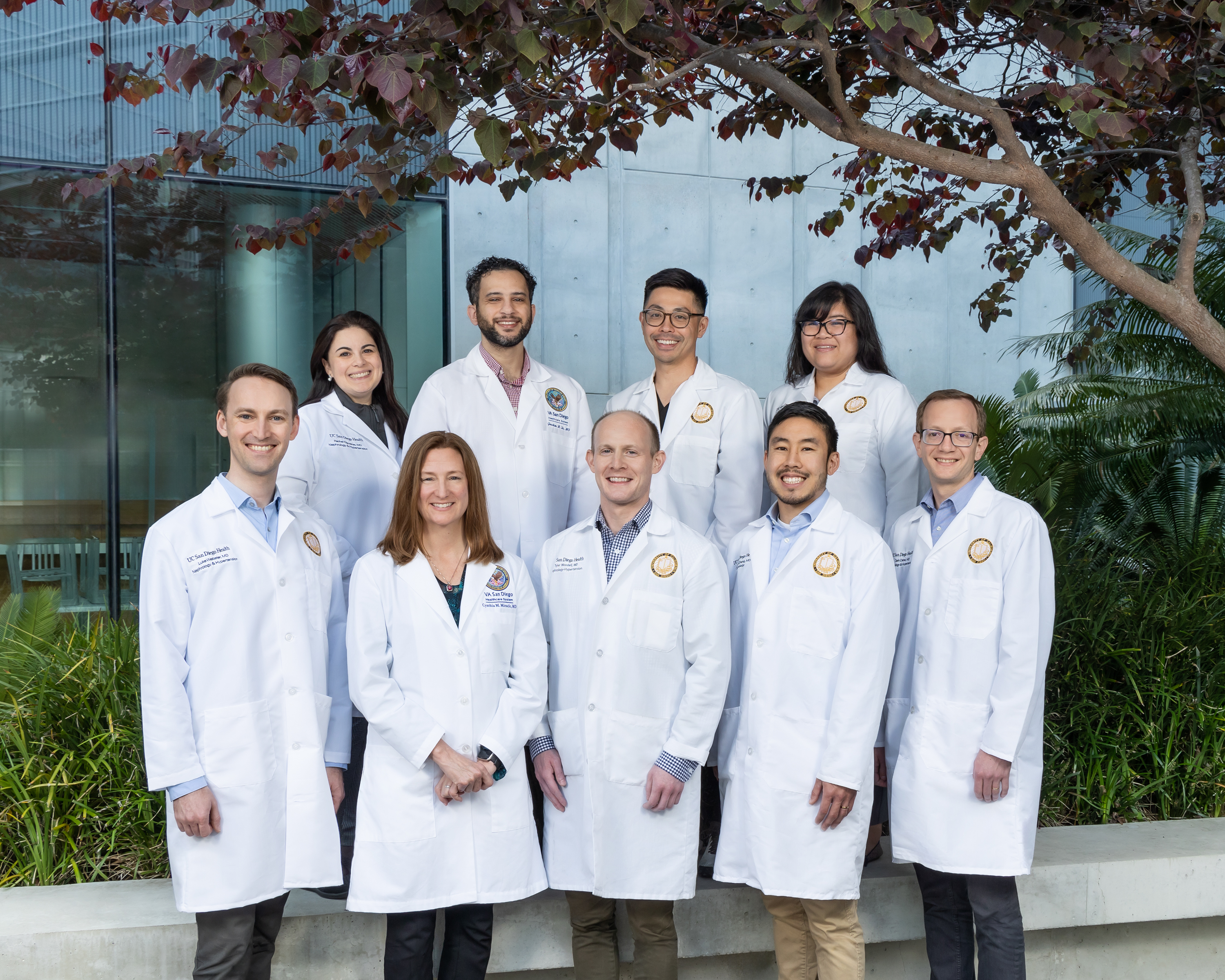 First-Year Clinical Fellows
Kamil Sardarli

Hometown: Baku, Azerbaijan
Medical School: Hacettepe University Faculty of Medicine
Residency: Oakland University William Beaumont School of Medicine, Beaumont Health - Royal Oak
Why Nephrology: My interest in nephrology started after nephrology rotation during residency and it has only increased since then. It is always fun (and nerdy) to think about nephropathology, electrolyte or acid-base disturbance. I also like the close relationships between nephrology and general internal medicine.
Hobbies/Interests: Playing and watching volleyball, biking, and cooking
Plans After Fellowship: I would like to stay in academic practice. I am still undecided, but interested in transplant nephrology.

Mimi Yao

Hometown: San Diego, CA
Medical School: Keck School of Medicine of USC
Residency: Kaiser Permanente San Francisco
Why Nephrology: I am interested in Nephrology because of its diverse range of pathologies and the ability to provide meaningful, lifelong care to patients with chronic kidney disease.
Hobbies/Interests: Painting, traveling, hiking, trying new foods
Plans After Fellowship: Undecided

Anthony Nguyen

Hometown: Santa Clara, CA
Medical School: Western University of Health Sciences
Residency: St. Mary's Medical Center - San Francisco
Why Nephrology: I loved the diversity of practice locations ranging from CKD/transplant/PD clinic to the dialysis unit and consults onwards/icu. Renal pathophysiology is just as diverse and I enjoyed how involved the kidneys are in every aspect of internal medicine.
Hobbies/Interests: Cycling, badminton, fantasy football, hiking, art museums
Plans After Fellowship: Still open, but considering general nephrology with academic affiliation/medical education.

Mohammad Jaber

Hometown: Amman, Jordan
Medical School: Hashemite University Faculty of Medicine
Residency: Detroit Medical Center/Wayne State University (Sinai-Grace) Program
Why Nephrology: The opportunity to address both acute and chronic conditions, ranging from kidney stones/infections to ESRD. Kidneys play a vital role in maintaining homeostasis, regulating fluid balance, electrolyte levels, and waste removal, and I find the interplay between these functions truly fascinating. Moreover, providing long-term care for patients, and potentially offering life-saving interventions, like kidney transplantation, is incredibly rewarding!
Hobbies/Interests: Gardening, reading, and listening to podcasts
Plans After Fellowship: Undecided but open to opportunities.
Second-Year Clinical Fellows
Vinodh Mechery

Hometown: Warwick, RI
Medical School: Hofstra-Northwell SOM
Residency: North Shore University Hospital and Long Island Jewish Medical Center 
Why Nephrology: Any disease process only gets interesting once the kidneys are involved, it's an organ with tremendous reserve, if you understand it you actually don't need to know that much. 
Hobbies/Interests: Soccer (watching Arsenal play), tennis, running, reading
Plans After Fellowship: Academic/community nephrology

Rachel Filgueiras

Hometown: Rio de Janeiro, RJ - Brazil 
Medical School: Universidade Federal Fluminense - UFF
Residency: 
IM/Nephrology - Universidade do Estado do Rio de Janeiro - UERJ (2002 - 2005)
Internal Medicine - University of Arizona (2019-2022)
Why Nephrology: I have been a Nephrologist for 15 years before coming to the USA. The smartest doctors that I knew during Medical School were Nephrologists. I wanted to learn from them. I had my nephrology training in Brazil and fell in love with the specialty. I couldn't see myself doing anything else once I decided to move to the USA with my family. I have many passions in life, and Nephrology is my passion in Medicine.
Hobbies/Interests: I am an amateur singer/songwriter. I like to compose and I wrote a few nice pieces after moving to the US. Also, love to travel and cook.
Plans After Fellowship: I am open to opportunities. Still undecided about whether to pursue a transplant fellowship or start to look for a job. I would prefer to stay in academic practice, if possible.

Mario Bernaba

Hometown: Bakersfield, CA
Medical School: University of California - Irvine School of Medicine
Residency: University of Arizona College of Medicine
Why Nephrology: Nephrology cases always fascinated in me Medical School because of their complexity.  I enjoy Math, and Nephrology was able to combine doing calculations and taking care of patients.  There is also considerable longevity of care with patients.  
Hobbies/Interests: Marathon Running, International Travel, Hiking, Cycling, Cinema and Photography
Plans After Fellowship: Undecided but considering Private Practice. 

 

Leo Yamaguchi

Hometown: Portland, OR
Medical School: Creighton University School of Medicine, Omaha, NE
Residency: Sunrise Health GME Consortium, Las Vegas, NV
Why Nephrology: Pathophysiology, wide diversity of practice, excitement for the future of nephrology 
Hobbies/Interests: Cooking, travel, eating, being active outside
Plans After Fellowship: Get involved in medical teaching, entrepreneurship
Adult-Peds Fellows
Clarkson Crane

Hometown:

 Lancaster, CA


Medical School:

 Loma Linda University


Residency:

 University of Utah and Primary Children's Hospital


Why Nephrology:

 I enjoy the interesting physiology of the kidney and the mix of inpatient acuity while maintaining longitudinal continuity on the outpatient side.


Hobbies/Interests:

 Running, hiking, travel, cooking, and enjoying good music


Plans After Fellowship:

 Bridging the transition from pediatric to adult care for general nephrology and transplant patients.
Brian Coburn

Hometown: Park City, Utah
Medical School: University of Utah School of Medicine
Residency: UC San Diego, Internal Medicine-Pediatrics
Why Nephrology: I love the physiology of the kidney and that you continue to manage many organ systems and functions. The disease pathology also has a lot of potential for transitions of care from the pediatric to adult space.
Hobbies/Interests: I really enjoy exploring different neighborhoods in SD, and trying different cafes, pastries, and restaurants. I also love watching the sunset at the beach after a day of exploring.
Plans After Fellowship: Still open to discovering different areas of nephrology. Whatever I end up choosing, I would like to be involved in medical education and transitions of care from pediatric to adult nephrology.